"HAPPY NEW YEAR' everyone – we hope you had a wonderful Christmas holiday and to some of you who have had operations, illness, or had your wings clipped in other ways, we trust that the new year brings new joy and optimism.

Are you ready to be in Choir and singing mode shortly? It promises to be a fabulous year, with plenty of musical and social activities ahead. We are delighted to welcome back Diana and Patrice, and the Committee will be meeting up next Tuesday to plan the 'Vocally Wild Diary' which will include Bayside Carols of course, ANZAC Day, our Concert (to take place earlier this year, in June), a couple of musical activities to occur at the Kingston Centre, plus many other performances like Connor's Run, etc. We will also be looking at the possibility of a choir trip in 2020, so a questionnaire will be sent home shortly to ascertain people's opinions.

Invoices for choir fees will be emailed by Cherry, via Harmony, to all current members on Friday, with a deadline date for payment being Sunday, 27th January. If you have any queries regarding fees, please could you contact Russel or Cherry. You may pay by the term, by the semester or by the year, it is up to you. Please could you respond at your earliest regarding fees, as we need to ascertain how many places may be available to new members. Thank you.

Diana sends her message that she is very pleased to be continuing being our Musical Director this year and thanks one and all for a great learning/transition year together in 2018. She feels we all did well with so much good life and music packed in!

Diana sees 2019 as a year of consolidation - retaining and revising the strongest songs of last year (and previous years) along with introducing new songs, so our performances will be a combination of 'well-worn in' together with 'fresh' to give us a relaxed pace of learning and a balanced, confident, fun sound and feel. She anticipates keeping the songs below as 'standards' in our book, for a solid repertoire to build on, and is currently looking at a very healthy list of new, very interesting pieces including some of the classics we have already enjoyed.
Goodnight Sweetheart

Soon I will be Done

My Country

All You Need is Love

This Little Light of Mine

Bring me Little Water Silvy
After the Committee Meeting next week, we will give you all the dates, details, feedback from our Christmas carols, parties, etc. This is just an interim 'summer news' to get us back in the swing of things. However, this from Peg Gill may help your 'musicals' planning:
A COUPLE OF MESSAGES FROM PEG GILL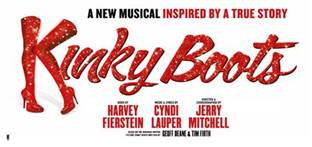 I've booked 40 tickets for CLOC's production of Kinky Boots on opening night, Friday 17th May at 8:00pm. (This includes the chicken and champagne supper. As always, those who wish to go will be allotted tickets on a first in basis. Tickets are $48/adult, $36/16yrs or under. Venue: The National Theatre, Cnr Barkly + Carlisle Streets, St Kilda.
Payment is by cash, (correct money please no cheques). Please bring to choir in an envelope with your name, no. of tickets required, your contact phone number or email address. Thank you.
MURIEL'S WEDDING at Her Majesty's Theatre: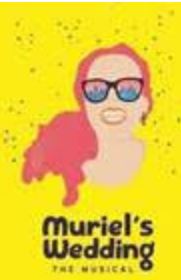 Rose Olsen, Kate's (Alto) Mum, has discount tickets for Muriel's wedding on Wed 10th April @ 1:00pm. (1st week of the school holidays). Tickets are $90. Rose gets very good seats. If you're interested please let Kate or Peg know or contact Rose on rosie@billgrove.com Thank you.
Thanks,
Peg Gill (2nd soprano)
See you back at Choir on Tuesday, 5th February, 7.30 p.m.
Kind regards,
Pat Lowry. 0437 697 009