DIARY

FRIDAY, 13TH DEC:
SATURDAY, 14TH DEC:
SATURDAY, 21ST DEC:
SUNDAY, 22ND DEC:
TUESDAY, 4TH FEB:

CAROLS AT MAYFLOWER 2.30 P.M.




CAROLS WITH MOSAIC, MYER S'LAND 1 PM & 2 PM




CAROLS, HAMPTON CRICKET CLUB 7.30 PM




CAROLS WITH MOSAIC, MYER S'LAND 1 PM & 2 PM




TERM 1, 2020 COMMENCES
What a wonderful Bayside Carols in the Park last Tuesday. I hope you are still feeling the joyful afterglow!! Thank you to Robert, Diana, Katrina, Andrew and his wonderful Band for the huge effort in preparing us all, and how lucky were we to have Dave with his sound equipment skills at the Town Hall rehearsals? It was such a happy night and the enormous crowd seemed to enjoy it all! Thank you Diana for your smiles and enthusiasm up there on the podium – you are a joy to follow. We are well and truly programmed with "All I Want for Christmas is You' (Robert! – I do those actions in my sleep!) and how proud we were of William and Jenny who led us so beautifully with 'War is Over' – fabulous. The soloists were wonderful and wasn't the snow a great hit; it seems everyone enjoyed the singing Santa? We are fortunate indeed to be part of this Bayside extravaganza. And we're not finished yet either – there are still more Carols to come!

From Diana:

It was truly a wonderful success on Tuesday night - the Choir sounded robust and warm. A beautiful blend could be heard from conductors' podium - as well as out front (I went into audience near the sound desk for March of the Kings). Congratulations and thanks to all for the countless hours of practice, rehearsals, memorising, morning teas, standing-sitting-standing, etc. I really think it was a top shelf result from our combined choirs (and conductors :) along with Andrew Mathers' relaxed style and Rob's master-minding from Brisbane to Bayside. What fun!


Note: Helen Ambler reminds us that Southern FM Radio broadcast the Carols and a podcast is available on https://www.southernfm.com.au/show/special-events/bayside-carols-in-the-park-2019-podcast/

Talking of Carols, did you know that our second soprano, Peg Gill, has a great, great, great grandfather, on her Scottish side, John T McFarland, who wrote the third verse to 'Away in a Manger'?!!! Apparently Queen Victoria loved this song so much (written by William James Kirkpatrick) and, as it only had two verses, decreed that a third verse be written! How amazing – it's probably one of the world's most well-known songs/carols, together with Silent Night of course (see the story below)!





CAROLS AT HAMPTON CRICKET CLUB

– Saturday, 21st December, 7.30 p.m.
From Diana: I warmly encourage & invite all available Vocally Wild singers to come along and sing out the year at our Hampton Cricket Club event - (it's fine if you haven't put your name on the list, you're welcome). Bring your folders - we'll sing from our music. Vocal warm up at 6:45 p.m. for 2 sets – Set 1 at 7:30 & Set 2 at 8:30 (with drinks in interval and afterwards). Wear your own Christmassy colours - anything goes!


Set 1


Joy to the World - 4 verses. While Shepherds Watched - 6 v. Hark! The Herald Angels Sing = 2 v. Away in a Manger - 3 v. The First Nowell = 3 v. Getting in the Mood for Christmas. Happy Christmas/War is Over. Angels We Have Heard on High - 3 v. Silent Night - 3 v.


Set 2
Rudolph
.
Santa Claus is Coming to Town. Jingle Bells - 2 v. March of the Kings. We Three Kings - 5 v. This Little Light of Mine. Hallelujah Chorus. All You Need is Love. O Come All Ye Faithful - 4 v. Ding Dong Merrily - 3 v. We Wish You a Merry Christmas - 5 v.
Here are a couple of reports on our activities over the last busy month:
FAMILY LIFE CAROLS
Dianne Birch kindly offered to lead us in the Carols at Family Life on 27th November. We were very fortunate and she did a great job, bringing her backing tracks, speaker, etc., preparing us for it so well. Family Life were thrilled and it was a happy, friendly occasion. Lesley Winning introduced us, relating some interesting 'Carols' information (see below) -that was when we learnt about Peg's forebear. The audience joined in with the singing. And Family Life treated us to a delicious morning tea afterwards. Wonderful. Thank you to our happy band of singers for sparing the time to come at this busy period – it was a much appreciated event indeed.
OPEN MIC AND END OF TERM
(by Dianne Birch)
Last night's Open Mic session went off really well. The proceedings started with a Melodrama written by Russel recognising Diana as our choir leader extraordinaire and sharing our desire to learn and create magical, melodic, musical memories under her expert guidance. Diana was dressed in a red robe (thanks Pat), and attired in Queenly slippers (thanks Lyn), tiara and staff and seated upon a throne (thanks Edwina). All a totally hammed up event, as melodrama's are, but a fun way to show that we really appreciate everything that Diana has done for us in improving our beautiful sound and what we anticipate in the future. Thank you Diana
????
.
I thanked everyone for their support and participation in the Open Mic sessions, whether as a supportive audience member or a "what the heck – I'm in" performer. The next Open Mic will be on 24th March. As Open Mic takes planning from the start of term, please let me know a.s.a.p. if you would like a spot to have some fun. I'm very happy to arrange and guide rehearsals before choir from 7pm and its best to start early on in the term. I will need notice for that so we can book the Sims room.

Patrice was sensational in her beautifully played piece titled 'Rustle of Spring' by Christian Sinding. Richard educated and entertained us with some history and song of 'Barretts Privateers'. William Mulholland, stripped down to his Freddie Mercury "replica" singlet and belted out Queen's 'Don't Stop Me Now'. His up-close attention to some of the audience during the song got a lot of laughs. Lesley Coleman and her acting partner, Fiona, presented an excerpt from a comedic play called 'The Roommate' by Jen Silverman. It is a 90 minute two person play that they will be performing. Stay tuned for details. The play tells the story of a 50 year old woman, who, whilst having given up on life, takes in a roommate of questionable repute. She then becomes a very easily influenced student of the roommate and gets herself into a new business of a herbal and cookie variety. Lesley played the homeowner and did it with a real zest and passion for her new business and Fiona played the roommate who had to curtail her landlord's penchant for business expansion via underage clientele. Tsk, tsk!

I am loving the diversity of talent that we are seeing. Bring it on and thank you for entertaining us so very well. Dianne.
Thank you i

ndeed, Dianne! Note:
Rod
Winning's video of the Open Mic is available on the secure section of the Vocally Wild website. Thank you Rod for coming along and doing this, it was much appreciated.
As you will see in our Diary, above, there's still some more carolling to come! A happy band will be at 'Mayflower' on Friday, 13th December (meet at 2.15 p.m. at the main Centre Road entrance. Don't worry if you're not on the list, just arrive! Patty has plenty of folders with all the words, so you don't need to bring anything).

A small group of Vocally Wilders will join Mosaic in sessions at Myer Southland this Saturday and the following Sunday, during which some of us will be tackling the interesting challenges of 'barbershop'. (There may be some 'barbershop' training sessions in 2020, so watch this space!!)

Also, a sizeable group of Vocally Wilders will sing Carols at the Hampton Cricket Club on Saturday, the 21st, (see below), so thank you everyone for sparing your precious time. Also thank you indeed to Diana and Patrice for making themselves available for the Cricket Club 'gig' and to Russel, Dave, Richard and all the merry men who will set up the choir risers and sound equipment. It's a huge job.
While you're in 'Carols' mode, here's a little more interesting information, thanks to Dianne.
'We Three Kings'
In 1857, John Henry Hopkins Junior assembled an elaborate Christmas pageant for which he wrote both words and music for the General Theological Seminary in New York City. The Three Kings, Melchior, Caspar and Balthazar, brought gifts of gold, frankincense and myrrh. Gold is traditionally the metal of royalty. Frankincense is an aromatic bark, the smoke was thought to reach the gates of heaven, and Myrrh is an ointment used in the preparation of bodies for burial. These gifts thus signified Jesus' kinship, his oneness with God and his eventual death on the cross.
'Silent Night'
On the afternoon of Christmas Eve, in 1818, in a tiny village high in the Austrian Alps, Joseph Mohr, the local Catholic Priest, wrote some appropriate stanzas for the season. The church pipe organ had given out and could not be repaired in time for that evening, so the Church Organist, Franz Gruber, wrote a simple tune, setting the words for a Tenor, a Bass and two guitars. That very evening, at the midnight service, 'Silent Night' was heard for the first time. The song soon made its way beyond the town of Oberdorf, but anonymously, without mention of composer or poet. Until the 1850's, neither Gruber nor Mohr, living in their remote village, knew that their song was rapidly becoming the most beloved piece of Christmas music ever written, nor did the world know of Gruber and Mohr.
HOBART 'FESTIVAL OF VOICES' 2020
General information was sent in our email on 15th November – if you didn't receive this, let me know and I can forward a copy. Organisation in earnest begins in January when invoices will be sent to those on our list with a request for the cost for the Festival ($140, plus our Music Director's costs, yet to be confirmed). This to be paid in early February. Our minimum commitment, as a choir, will be from Saturday, 4th July to Wednesday, 8th July, but of course many of you may wish to spend longer as the Festival runs from Wednesday, 1st to Sunday, 12th July.
CROATIA 2020
Plans are going along well for the Festival of Choirs and Orchestras in early April. Thank you to Lidia and the small committee for
all the planning and hard work and to Diana and Doug for their huge input so far. Rehearsals will resume as planned early in the new year.
ADMINISTRATION
Cherry will be sending invoices out for 2020 in mid-January. If you have not received yours by the 30th January, please contact Cherry on her email address below. Thank you.
THE SECRET VEIL
The following information about a Choral Workshop was received by Cherry from Michelle Tseng, Marketing & Development Co-ordinator, Monash Academy of Performing Arts. Some of Vocally Wild will be away in Croatia during this period, but many of you could well be interested.
We are writing to invite Vocally Wild to join us for an exciting opportunity to work with Grammy award winner Eric Whitacre. Eric Whitacre is one of the most popular musicians of his generation. His music has been performed throughout the world by millions of amateur and professional musicians alike, while his ground-breaking Virtual Choirs have united singers from over 120 different countries.
In April 2020, MLIVE is presenting Eric's Australian exclusive

The Sacred Veil

at the Alexander Theatre at Monash University (Clayton campus). On top of his concert, Eric will also lead a choral workshop to provide an opportunity for singers to rehearse and work with him on some of his most-loved works. Repertoire will include A Boy and a Girl, The Seal Lullaby (with piano) and Child of Wonder (from The Sacred Veil). Music will be provided upon arrival on the day. We believe the members of Vocally Wild will enjoy the workshop and have a wonderful time with Eric. Tickets to the workshop are now on sale. If you wish to make a booking, please see below for the event details.
Don't forget, we have a

special offer of $35

for a group of 10 - that's $5 off for each person from the standard price.
Event:
Eric Whitacre Choral Workshop
Date:
Tuesday 7 April 2020
Time:
7.00pm
Venue:
Alexander Theatre
Duration:
1 hour workshop + 30 minute Q&A session
To book tickets/for further details:
http://bit.ly/ChoralWorkshop
WHAT'S ALSO HAPPENING?
Cadence Concert – 'I Heard the Bells' -

Sunday, 15th December, 5.30 to 6.30 p.m. St. Agnes Church, 35 Arkaringa Crescent, Black Rock.

'Songs for Nobodies'

– Bernadette Robinson will be presenting her one woman play with songs (written by Joanna Murray-Smith) about great mid-20th century performers and ordinary women at the Arts Centre Melbourne, Fairfax Studio from 18th December til 5th January. I saw this a few years ago and it is fabulous – highly recommended! Further details contact artcentremelbourne.com.au
This is our final communication for the year, so we are signing off now. However, Christmas isn't Christmas without a joke and I can't let Mark Larkan's on Tuesday night be forgotten! You may cringe, but the grandies will enjoy it - "Why do Elves go to school? To learn the Elfabet! Boom boom.
May I say a huge thank you to Diana and Patrice for a busy and successful year and wish you all a
Wonderful Christmas and a Happy, Safe and Musical 2020
.

We're looking forward to seeing you all again in February, welcoming back our recent new members and some familiar faces from previous years! 2020 promises to be an exciting and stimulating year!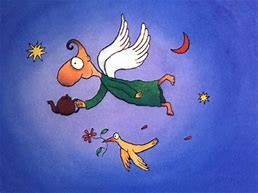 Kind regards,
Pat Lowry
Diana Clark de-Vries (Musical Director)
Patrice Marshall (Accompanist)


Russel Barnes (President) 0409 090 448




Julie Sergienko (Treasurer)




Pat Lowry (Secretary) 0437697009




Cherry Tunnock (MembershipSecretary)

Maggie Cripps (Music Production & Management)




0458 669 883




Dianne Birch (Music Adviser)




Edwina McLachlan




Graham Mitchell




Jenny Ellison